---
The Advantages of Door and Window Sensors
---
If you're thinking about installing a new or upgrading your current home security system, door and window sensors should definitely be added to your list of considerations. Why? Door and window sensors are an essential component of your home security, as they let you know if someone is attempting to enter your home.
But first, what are door and window sensors?
Door and window contact sensors come in two pieces. One fits onto the door or window itself, while its counterpart attaches to the frame. You can attach these by either using adhesive or screwing the sensors directly into the frame. Position the two pieces of the sensor right next to each other; when the two pieces are separated, such as when the door or window is opened, they send a signal to the alarm panel.
The sensors feature magnetic fields which track the movement between the door and window, and the frame itself. Once a signal has been sent to the alarm panel, the panel will then assess the situation and notify you of unusual activity inside your home.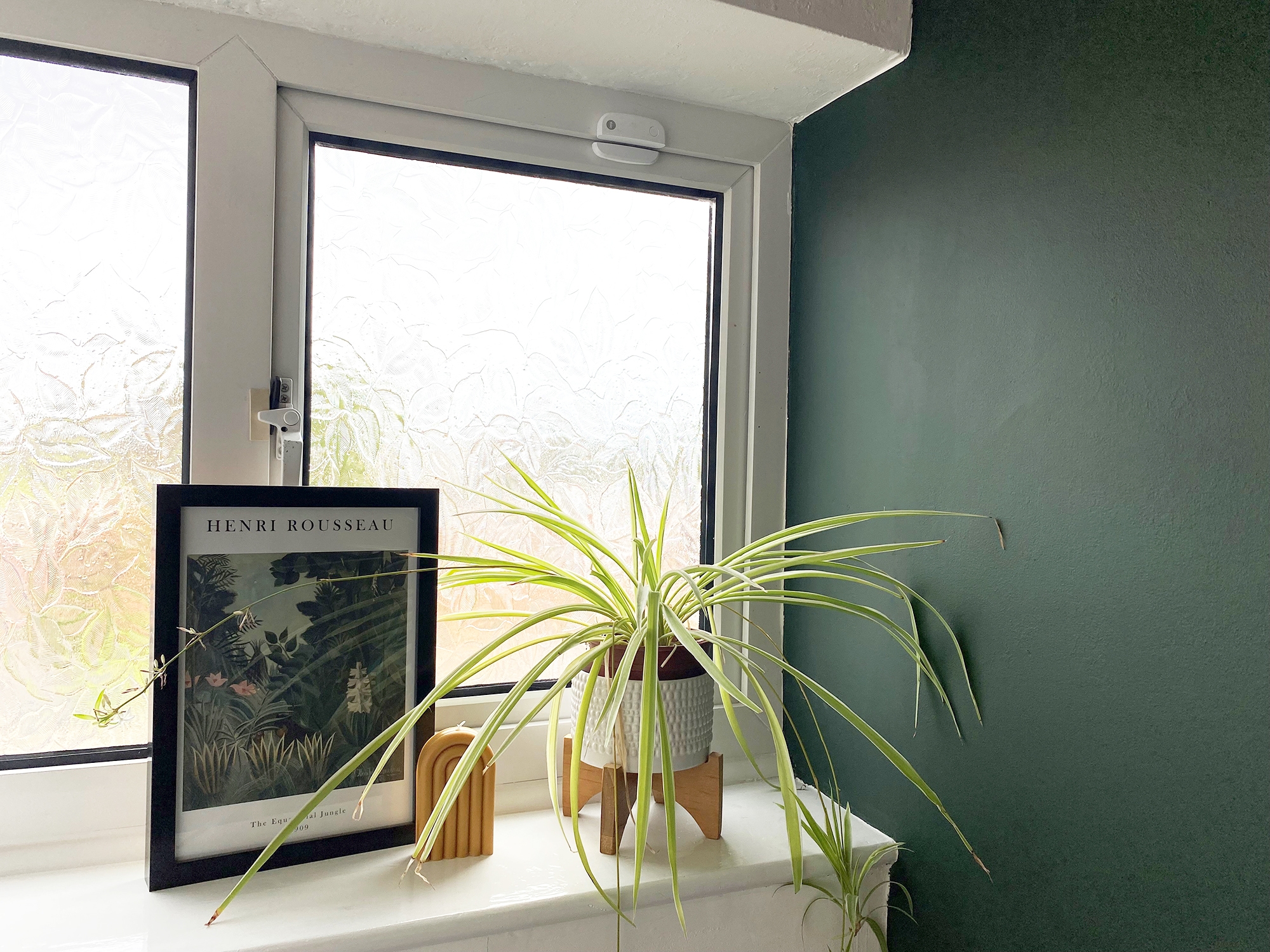 Why should I consider door and window sensors?
1. Keep criminals out
One of the main advantages of door and window contact sensors is that they help keep criminals out. In the event that someone tries to gain entry and your sensors detect movement, you will be notified by your Yale Sync Smart Home Alarm system straight to your smartphone, via the Yale Home App.
2. Keep loved ones in
Although door and window sensors are primarily used to keep bad people out, they can also be used to keep your loved ones in. If you have little ones who love nothing more than to open the door and explore the outdoors without bothering to inform you, you can set your system to notify you anytime the doors or windows are opened.
3. Serves as an extra deterrent
If your Sync Smart Home Alarm is activated and someone attempts to force entry into your property, a loud siren will sound. The Yale Sync Alarm range features a 104dB external siren and a built-in 94dB alarm which can be found in the internal Sync Hub. This will not only serve as a deterrent to criminals who do not want to attract attention, but also serve to alert you and your family that a break-in effort might be in progress.
4. Get total peace of mind
Knowing that all entry points in your home are being properly monitored and secured helps to give you total peace of mind, which comes from the understanding that your family and property are safe.
With figures from the Office of National Statistics (ONS) showing that 76% of domestic burglaries in the UK were accessed through a door, investing in door and window contact sensors is a no brainer.
For those looking for a sleek, integrated design, why not explore Yale SensCheck™ – the next generation of door and window sensors?
Yale SensCheck™ Door and Window Sensors are easy to install, fitting effortlessly into your smart Yale doors and windows. As these sensors are hidden to the naked eye, this allows for a seamless finish in your home. You can monitor the status of your doors and windows from anywhere at any time, all through a touch of a button with the Yale Home App. Receive in-app notifications and real-time alerts straight to your smartphone, in the event that the status of your sensors has changed.
Is my home safe and secure? Know the answer from the get-go with SensCheck™. Check to see if your doors are open, closed, locked or unlocked. You can also check to see if your windows are open, locked in the vented position or locked in the closed position.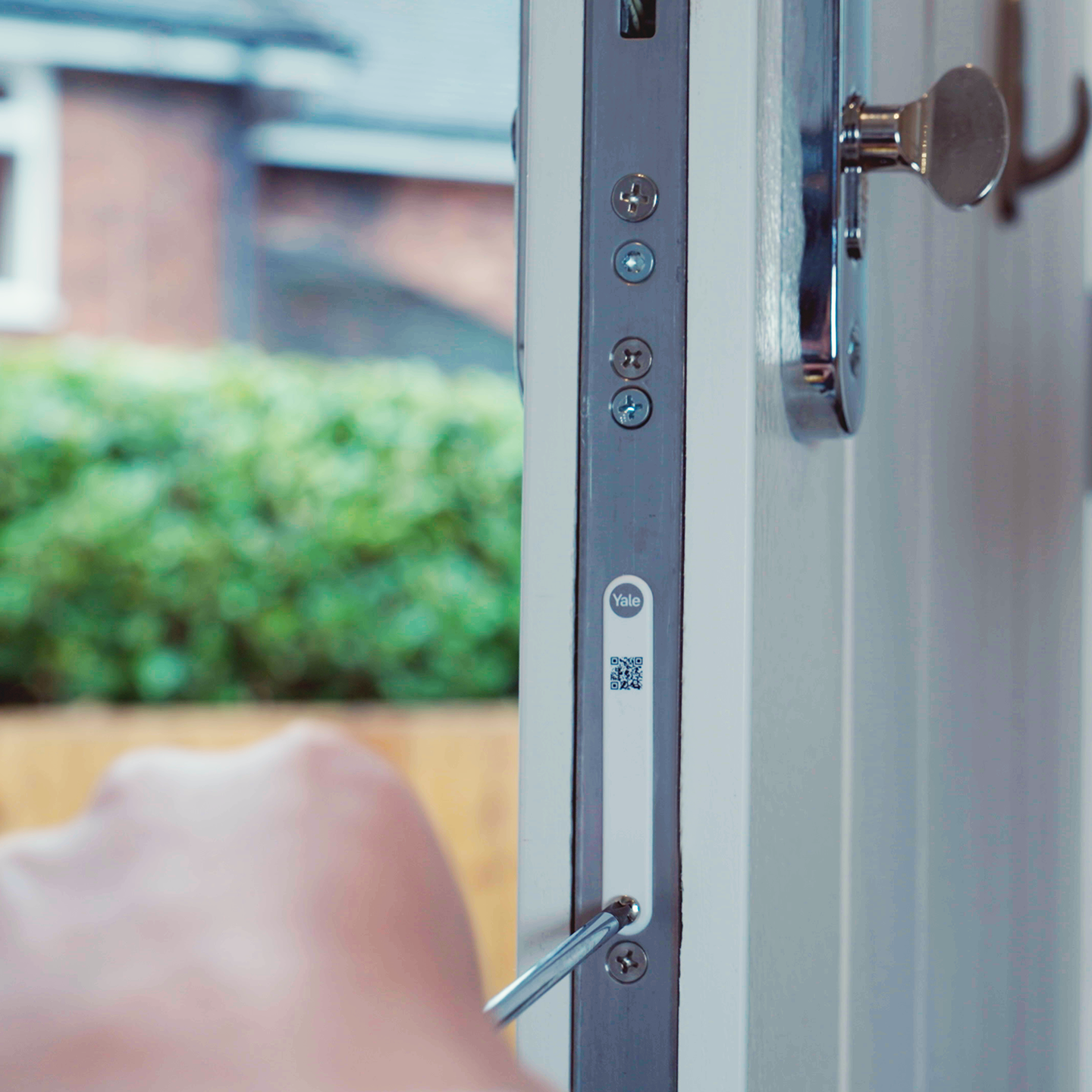 ---
The handy geo-fencing feature will notify you via the Yale Home App should you have forgotten to secure your property, giving you one less thing to worry about. Intelligently connected with leading voice assistants Amazon Alexa and Google Assistant, SensCheck™ lets you check the status of your doors and windows with your voice too.
To learn more about our Yale range of door and window sensors and how to upgrade your home security, visit our website.